With Kologik, your critical incident information is available when, where and how you need it.
By Joe Fuller, Training Specialist, Kologik
As a training specialist at Kologik I get to work with customers of all kinds – in agencies of all sizes and across the full suite of Kologik products. Even given such a wide range of experiences, there are a few questions that come up time and again. Very often, our customers want to better understand how their data moves along the Kologik system. Knowing where this critical information is, how it flows between and among vital software solutions, and how to access it when you need it are essential to doing your job.
Here I'll do my best to demystify the data flow process to show you a path that your record takes from incident or 911 call to arrest, booking and incarceration, including storage and retrieval of that record. Here are some of the most common questions I get asked:
Q: Can I get an overview of the flow of data related to an incident?
A: Everything starts with that 911 call. Dispatch takes the information from the caller and loads it into the Computer-Aided Dispatch (CAD) system. This data is then sent to an officer or deputy on the street or to a fire or EMS department. (If the officer uses Kologik COPsync, that information then immediately pops up on their screen in the COPsync application.)
The first responder can click on the call record, open it up and see all the information dispatch initially entered into the CAD system, such as the caller's location, the nature of the incident and any additional information that can improve situational awareness for the responding unit(s).
The beauty of the system is how it eliminates any guesswork. The exact information that was entered by dispatch flows directly to the responders on the street who now have it in front of them with no alteration or confusion. Without software like this, the officer needs to use a pad and pen and make note of all the information coming in from the telecommunicator. And that's where miscommunication or information loss can easily happen.
Once the officer or fire crew completes the call, they enter all the follow-up information, including the final resolution of the incident. If an agency also has the Kologik Records Management System (RMS) or another RMS, that data is then automatically transferred into the RMS, where it's immediately available for easy retrieval by authorized personnel.
Should the incident result in incarceration, the information would then flow into the Kologik Jail Management System (JMS), if a customer has that. Jail personnel can then access JMS to review all the information regarding the incident.
Q: I have to generate a number of reports. How do I do this in the system?
A: At Kologik, all records are held in the RMS and authorized users can access any record to generate any report they need. The RMS makes it simple for deputies to work their entire case. If detectives are needed, they, too, access the RMS and accurate documentation is at their fingertips, enabling them to work on a case from start to finish on a single screen. Simply put, this saves time and makes it easier for police officers and firefighters to do their jobs.
Q: Can I customize my reports?
A: Absolutely. There are standard reports available to you right out of the box, but you can make changes to the way you see the data using the customization tools (these are found in the admin dashboard).
If you have trouble making changes or customizing reports, we can help. The training we provide is pretty extensive; once you've completed that, you'll have a good idea of what's possible, and anything you can't do on your own, you can reach out to us for help with.
Q: How come I can't always see everything in the RMS that's been entered into COPsync?
A: This is a common point of confusion. You won't be able to see anything in RMS that comes from COPsync until the information is approved by a supervisor. The approval button is the trigger that pushes the report or other information into the RMS.
Q: What kind of visibility do I have into my information when it's stored in the RMS?
A: You can view information online via dashboards or download reports to work offline. Users will see all the top-level information like caller information, time of call and location from the RMS home screen. From there, you can select the last 10 reports that were entered, for example, or whatever specific report you need.
Q: How secure is my data?
A: At Kologik, all data is securely stored in the Microsoft Azure Government Cloud. Azure Government uses physically isolated data centers and networks located in the U.S. and provides an extra layer of protection to customers through contractual commitments regarding storage of customer data in the U.S. Potential access to systems processing customer data is limited to individuals who've been screened and are located in the U.S. Azure Government customers, which include federal, state and local governments or their partners, are also subject to validation of their eligibility.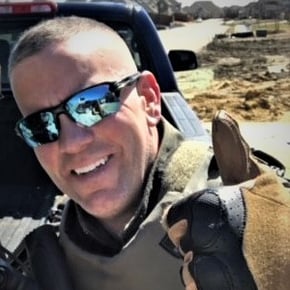 Joe Fuller
As a Training Manager for Kologik, Joe makes sure that all law-enforcement agencies are proficient in the use of Kologik products. He is a former police chief and worked in law enforcement for 20 years.