Records Management System (RMS)
A central database for people, property and places that enables law enforcement to track and manage information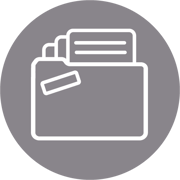 The secure, cloud-based Kologik RMS streamlines the process for entering incidents and arrests, creating records, and generating reports, while ensuring accuracy and compliance with state and federal reporting requirements.
An intuitive interface that simplifies tracking information within your agency and beyond
See the current status of your reports and case assignments and customize input fields to track what's most important to your staff and agency. Organize cases by open/closed/inactive; search calls for service; or use the master search to search by SS#, DOB, region, gender, race, address and more.


No need for additional software
Case management, incident reports, arrest registers, warrant management and property and evidence management software are included as part of Kologik RMS.
Highly secure cloud-based central repository
Kologik RMS is on the Azure Government Cloud, the same data storage used by the FBI and NSA, and far more secure than on-premises solutions.


A central hub for data-sharing that seamlessly integrates with the rest of the Kologik network,

CAD (Computer-Aided Dispatch)

,

COPsync

and

JMS (Jail Management System)

. When officers enter incident/arrest information from the field, it can be simultaneously updated in the Kologik CAD and JMS systems, saving time and ensuring information continuity and consistency.


GET STARTED TODAY
Kologik software is purpose-built for small and medium-sized law enforcement departments to ensure you have the information you need to keep your officers and community safe.