Jail Management System (JMS)
A complete suite of solutions for managing a jail facility, from booking to release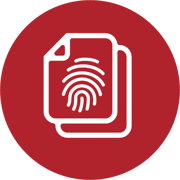 Corrections software that simplifies and expedites booking times and manages a wide range of data, from charges and warrant information to inmate health, property and disciplinary incidents
User-friendly booking tool
An easy-to-follow process dramatically reduces the time it takes to complete a booking via the Kologik JMS Arrest Register.


Customizable features
Your agency decides what booking data is required and what is optional, so only the most relevant information about arrestees is captured and the booking process is as smooth and fast as possible.
Inmate management/corrections tools
Kologik JMS features include screening wizards for evaluating inmates' physical and mental health; features that track gang activity, disciplinary incidents, visitors, mail, mugshots, scars, tattoos, phone privileges, and personal property; and a simple process for releasing inmates and their property.


Highly secure jail management software that seamlessly integrates with the rest of the Kologik network,

CAD (Computer-Aided Dispatch)

,

COPsync

and

RMS (Records Management System)

. Arrestee information automatically flows from and simultaneously syncs with Kologik CAD and Kologik RMS, eliminating the need to re-enter information.


UPGRADES
Data Migration
Easily move existing data from other systems into the Kologik platform
Jail Roster
A publicly accessible list of currently incarcerated inmates with charges and bond amounts
LETS (Law Enforcement Telecommunication System)
Obtain driver's license, vehicle and criminal information for all 50 states
GET STARTED TODAY
Kologik software is purpose-built for small and medium-sized law enforcement departments to ensure you have the information you need to keep your officers and community safe.