Does your records management system do all this: make it easy to see a case at any stage and help you work and clear multiple cases more efficiently?
By Joe Fuller, Training Manager, Kologik
Ask a detective what they like most about their work and it's a good bet that "administrative work" will rank dead last. It's no surprise to you that this is often a frustrating part of their job, not to mention time-consuming. Making sure the data is accurate, tracking every piece of information related to a case and preserving the chain of custody—these are typically the top concerns not just for the detective, but for any records management system (RMS) software they work with.
And if a law enforcement agency doesn't have RMS software, manual systems for case management translate into hours of work (even duplicated work)—time that could be spent on other, more important (and enjoyable) tasks. As a former detective and chief, I've seen firsthand the difficulties of a manual system. You may be spending time on tedious tasks like retyping the same information multiple times into disparate systems that don't sync up with each other. Or maybe you have to sift through stacks of paperwork to find a single piece of information.
Many of us at Kologik have a background in law enforcement, so when we built the Kologik RMS, our goal was clear: create a one-stop, complete case management solution that allows detectives to work on a case from start to finish.
Though I could call out a bunch of the benefits of our RMS, I want to focus on three that detectives themselves tell me make their job easier and help them get better at what they do:
1. See a single, consolidated view of every case.
The right RMS should transform what were once stacks of paperwork into a highly efficient, one-page case record. As soon as information is entered into the system, it's instantly accessible to anyone to whom you grant access (agencies decide which administrative rights to grant for various parts of a record). With the click of a button, detectives can find exactly what they need at any time—statements, photos, interviews, files, supplements and more can all be quickly accessed, streamlining the entire record-keeping process.
From a detective's standpoint, an RMS should give you the ability to view everything that's been done and the entire chain of custody of evidence. From the initial incident report through any supplementary reports from officers, regardless of the time of day or shift, every piece of the narrative is in one place. The detective can select the supplement or report they want, click to open it, read that narrative and go on to the next one, in any sequence, without having to switch screens. Unlike other software that requires navigating between interfaces, with Kologik RMS everything is on a single screen.
As a case is finalized, it's just as easy to print out the complete comprehensive case file with one click. All information can be transmitted securely and directly to the district attorney's office in real time.
2. Improve how you work multiple cases.
In all likelihood you're juggling a number of cases, probably including some that are very complex. That means toggling back and forth between files, a task that's very tough to manage with a manual system.
Your RMS should make it easy to switch between cases to review or add new information. For instance, let's say you get information about a robbery in a neighborhood and that evidence may inform another, similar case you're working. A smart RMS lets you add that new information to both cases simultaneously using the "Link Cases" tab.
In addition, when you're working a case with other detectives, your system should allow everyone involved to update the system with new information as it becomes available and share that with the wider team (again, this depends on the permissions you set).
All communication channels should, of course, be highly secure. With Kologik's RMS, the chain of custody is documented and preserved and detectives have a complete view of what each officer completed throughout the case and exactly when a piece of evidence or testimony was entered and who entered it, leading to greater accountability.
3. Solve more cases.
It goes without saying that the reason detectives come to work in the morning is to catch the bad guys. But you may not have considered the specific ways your RMS software can help you do that. That's one reason we created the solvability chart. This tool, which is customizable for every agency, uses data to deliver an estimated percentage of the solvability of a given case.
It starts with a list of 10 yes or no questions such as, Is there a witness(es) to the crime? Have you identified the suspect(s)? Do you know the suspect's name? Your answers will show you the probability of solving the case and create a pie chart for quick reference; this shows your odds of clearing the case as you work through it.
The solvability chart helps in a couple of specific ways: First, it can prompt a detective to return to a case to see what he or she may have missed that could lead to the case being cleared. It also allows detectives to re-evaluate cases with a very high solvability rate. The Kologik RMS generates a task list a detective can review to make sure all steps in their investigation were completed and none were missed.
(We know, too, that police work doesn't follow a 9-to-5, Monday-to-Friday schedule, either. Which is why we offer support any time our customers need it, if you do hit technical snags or want to know more about what your RMS can do.)
Whatever RMS you end up choosing for your agency, make sure it was created with your needs in mind. In particular, that means streamlined workflows, easy tracking of large amounts of complex information and evidence, and the ability to protect and share that information. By giving your detectives advanced tools like these, the right RMS can make it much easier to solve crimes faster and more efficiently.
To learn how Kologik RMS can help your department streamline their case management, please contact us or request a demo.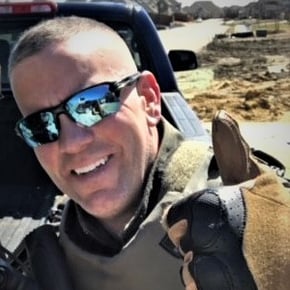 Joe Fuller
As a Training Manager for Kologik, Joe makes sure that all law-enforcement agencies are proficient in the use of Kologik products. He is a former police chief and worked in law enforcement for 20 years.